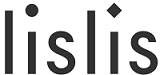 Lislis Toys Lab

In 2014 during a project of the Wood Processing and Furniture Cluster PPV Knowledge Networks team has met young Lviv-based designers of Bureau Lis. In 2015 the teams have agreed on collaboration to bring wooden toys of Bureau Lis' design to the market.
PPV Knowledge Networks was responsible for commercialization, including:
Prototyping and customer focus groups;

Arranging production supply chain;

Branding and marketing;

Sales strategy development and implementation;

Market placing;

Business planning;

IPR protection;

Investments during the incubation period.

Wooden toys of lislis brand are available on the Ukranian market. The founders are working on new collections and European expansion strategy.